Technology team
·
London (UK)
·
Hybrid Remote
GIS Architect
We are looking for a GIS Architect with extensive experience who is looking for the next step in his/her career!
What you do as a GIS Architect

Are you able to be the link between the client's needs and the Esri software solution? Do you think it is a challenge to ask the question behind the question? Do you have confidence in your own knowledge and skills, so that the right decisions can be taken? Do you want to advice the client on the design of the Esri software, so work processes can be supported in the right way using the geo information that they have? Then Tensing is looking for you. Since we are looking for a GIS Architect who is ready for the next step!
We offer you the opportunity to take a big step in your career, using your knowledge of the Esri platform. We are specialists on the ArcGIS and FME platforms and we will train you to extend your knowledge as a specialist as well. In this way you will strengthen our growing team and our extensive customer portfolio, applying your ambition. Are you up for the challenge?
Your tasks:


Designing and building relational spatial and non-spatial databases;
Design, develop, configure, and maintain bespoke backend and frontend GIS software applications for data processing and mapping;
Upgrade/replacement of systems and interfaces that are supporting the core GIS suite of legacy applications to new ESRI enterprise GIS;
Supporting all project tasks and deliver the project with the delivery deadlines;
Guiding project resources with good technical coordination.

Where will you be working?
Tensing is a consulting organization that helps clients come to new insights from the perspective of location intelligence. We believe that a location strategy works best with the right data. Therefore, in addition to our specialization in Geographic Information Systems (GIS), we are also highly skilled in the field of Data Integration.

With a close team of more than 70 consultants, we deliver solutions to customers in Europe. Most clients are located in the Netherlands, but we also serve clients abroad from our offices in the United Kingdom, Belgium and France. Tensing is a true knowledge organization and we are proud that our team has the most Esri certifications and FME certified professionals in the Benelux. This confirms what we already know: these are the best ArcGIS and FME specialists, from Young Professionals to the most experienced experts!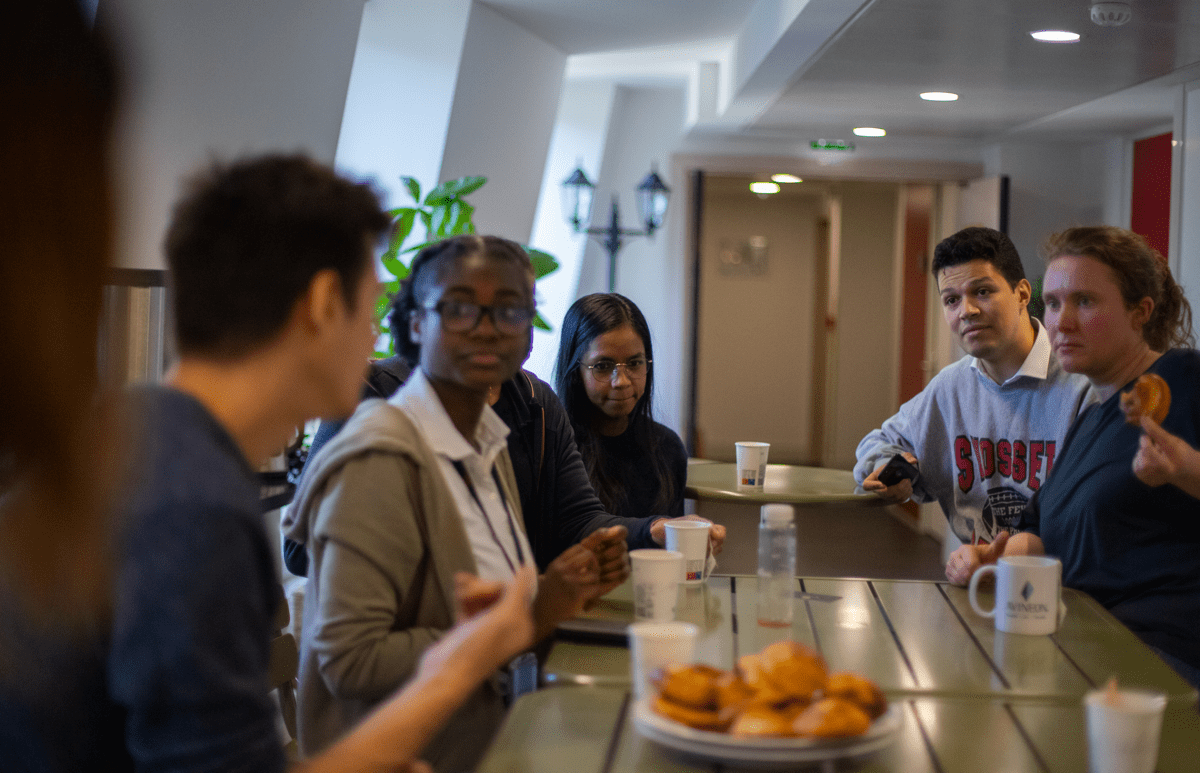 Who are you?
You have a bachelor's degree in in GIS, Engineering, related science or a related experience;
At least 10 years of experience with GIS especially ESRI platforms;
Experience with Esri Enterprise GIS, Autodesk and MapInfo GIS products is desirable;
You have the ability to clearly communicate technical ideas to technical peers or non-technical project managers or customers;
Sound knowledge of ArcGIS Desktop and ArcGIS Server Advanced Enterprise architecture;
Design, develop, configure, and maintain bespoke backend and frontend GIS software applications for data processing and mapping;
Web Application Development (JavaScript, .NET, FLEX, Silverlight, and HTML etc.);
Strong Knowledge of Service Oriented Architecture (SOA) and Agile/Scrum;
Expertise in RDBMS such as Oracle related to design / development activities;
Experience with current technology implementation patterns including service-oriented and cloud computing;
Knowledge of IT security concepts and implementation patterns within ESRI technology;
Highly proficient in Technical writing;
Excellent communication, collaboration, and teamwork skills.
Nice to haves:
Installation and Administration of Esri Suite of Applications;
Esri Enterprise Administration;
Esri Suite of Applications;
Experience with Autodesk GIS (Autodesk GIS Design Server, Topobase, MapGuide) and MapInfo related systems;
Demonstrate knowledge of C#, .NET, json, ArcPy, python, and SQL programming.
What do we offer?
A good salary and great fringe benefits;
Training opportunities;
Lots of freedom in performing your job tasks, results count;
A good toolkit to work with (laptop, phone)
An organization full of colleagues who enjoy learning from each other.
Are we a match? Then apply immediately! Would you like more information about the vacancy? Please contact us.
Department

Role

Geospatial Architect

Locations

Remote status

Hybrid Remote
Does this sound appealing? See our vacancies below.
Technology team
·
London (UK)
·
Hybrid Remote
GIS Architect
We are looking for a GIS Architect with extensive experience who is looking for the next step in his/her career!
Loading application form