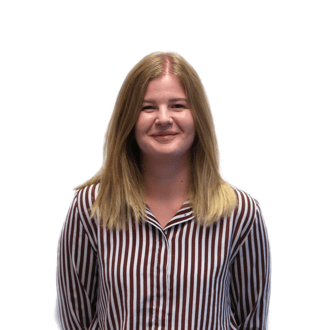 Anouk Snoeren
Marketing Specialist – Customer Experience
As a Marketing Specialist, I ensure that our target groups are reached and convinced. I do this by providing them with relevant information and advice. Welcome to the creative side of the business.
----
En tant que Marketing Specialist, vous vous assurez que nos groupes cibles sont atteints et convaincus. Pour ce faire, vous leur fournissez des informations et des conseils pertinents. Bienvenue au pôle créatif de l'entreprise.
----
Als Marketing Specialist zorg ik ervoor dat onze doelgroepen bereikt en overtuigd worden. Ik doe dit door hen relevante informatie en advies te verstrekken. Welkom bij de creatieve kant van het bedrijf!