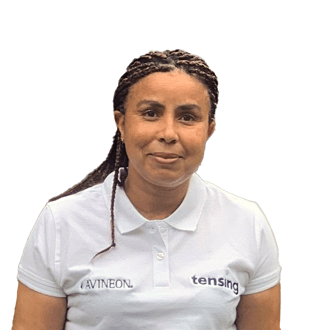 Patricia Gomes
Topographic surveyor – Technology team
My role is to control, thanks to my technical expertise in topography, the road surveys of the surveyors, and also to accompany my colleagues on engineering works by ensuring the necessary surveys.
----
Mon rôle consiste à contrôler, grâce à mon expertise technique en topographie, les levés de voirie des géomètres, et aussi, à accompagner mes collègues sur des travaux en ingénierie en assurant les relevés nécessaires.
----
Mijn taak is om, dankzij mijn technische deskundigheid op het gebied van topografie, de wegopnamen van de landmeters te controleren, en ook om mijn collega's te begeleiden bij technische werken door voor de nodige opnamen te zorgen.